What is the Washoe County Medical Society?
The Washoe County Medical Society is a non-profit entity incorporated in the state of Nevada. The Washoe County Medical Society is commonly referred to as "WCMS".
The Washoe County Medical Society serves as a primary source of health related information, we seek to educate our members and the citizens of Northern Nevada. We strive to maintain the highest standard of ethics and medical care throughout our community.
As a professional organization, we shall nurture these goals by cooperating with the American Medical Association, the Nevada State Medical Association, and other County Medical Societies and Alliances in the state of Nevada.
---
Organizations
---
Group Health Insurance is Back at WCMS!
If you are in a group with 2-50 full-time employees, your clinic is eligible for an association health plan when all the physicians in your group are members of WCMS. To join individually, go here. If you wish a group invoice, contact Wendy Hernandez, wendy@wcmsnv.org or 775-825-0278, who will help you enroll and process multiple membership applications.
Washoe County Medical Society (WCMS) members now have access to health insurance benefits through Prominence Health Plan that includes several different medical plan options offered with a composite rating structure. Open enrollment begins June 1 with benefits effective July 1 and Aug. 1. New members to WCMS may enroll their groups as soon as their membership applications are approved and payment is received.
Programs available will include Go365, a wellness program that encourages a healthy lifestyle, as well as the Teladoc Program, 24/7 member care via telephone or video from physicians and behavior health specialists. Additionally, dental care, vision plans, and life insurance will be available through Kansas City Life.
For more information click here.
For more information about association plans, please contact your local insurance broker or reach out directly to Prominence Health Plan, send your quotes to:  PHP-GroupQuotes@uhsinc.com or reach out the Prominence account manager at Lindsay.Dixon@uhsinc.com.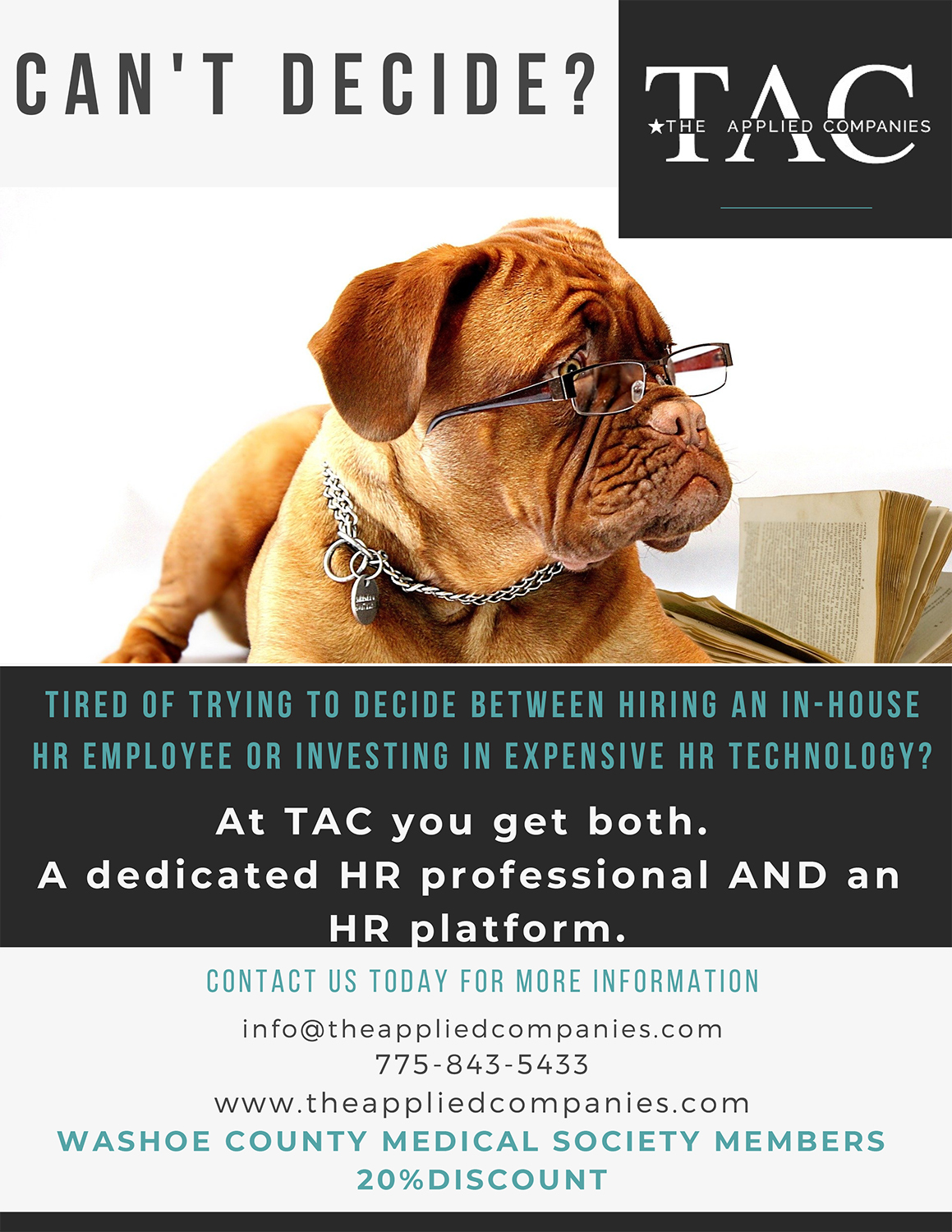 Coronavirus Resource Center
NSMA's C-19 page, in an effort to prepare and protect our state, our providers, our patients, and our staff members from COVID-19, it is important that each of our members have access to telemedicine technology to use with their patients. For nvdoctors.org latest information on COVID-19 Please Click Here
ATTENTION MEMBERS
We are happy to announce our new database is up and running. To login please click here for step-by-step instructions on how to setup your account.
Thank you for your patience!
Latest Washoe County Medical Society News