Highlights of the 2018 Mid-term Election: NSMA prepares for the 2019 Legislative Session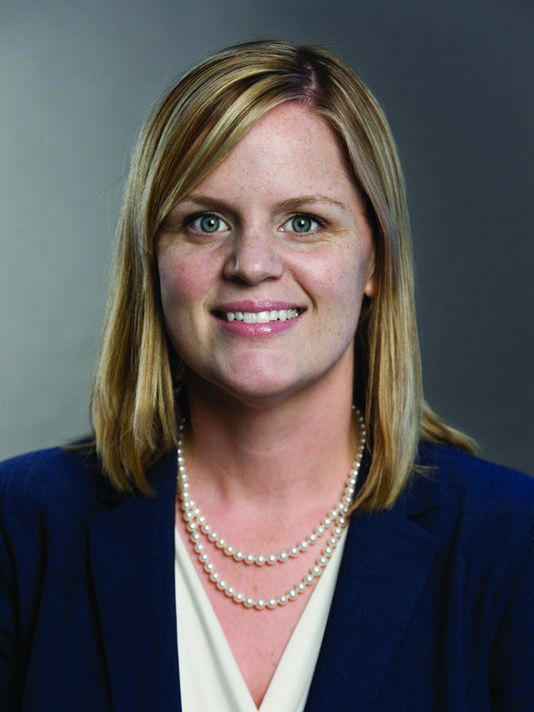 Call it a blue wave, call it a pink wave, there is no question that the November 6 mid-term election shifted the nature of policy-making in Nevada. Citing healthcare as a primary concern, Nevada voters elected record numbers of Democrats and women in races for both federal and state office. Expect to see healthcare a key topic in Carson City come February.
For the first time in state history, Nevada will send a Congressional delegation to Washington D.C. that includes more women than men. Democratic Congresswoman Jacky Rosen defeated Republican Incumbent Dean Heller joining Senator Catherine Cortez-Masto as Nevada's second-ever female Senator. Nevada retained Dina Tinus in CD1, elected Susie Lee to CD3, and re-elected (after a defeat in 2014) Steven Horsford to CD4, all Democrats. Nevada elected only one Republican to the Congressional delegation, Mark Amodei representing CD2.
Statewide, Steve Sisolak won the race for Governor, becoming the first Democrat to take the highest state office for the first time since 1999. Democrats also won every constitutional office except Secretary of State, held by Barbara Cegavske. Democrats earned a super-majority in the Assembly winning 29 seats to the Republicans' 13 and picked up 2 seats in the Senate, just narrowly, by 28 votes, failing to turn a third Senate seat necessary to achieve a super-majority in the Senate and a veto-proof Legislature.1 In the Senate, Democrats hold a 13-8 advantage over Republicans.
Nevada sends a female majority (22 of 42) to the Assembly. In the non-partisan races for Nevada Supreme Court, voters retained Lidia Stiglich and elected two additional women, Elissa Cadish and Abbi Silver, creating a female majority on the state's highest court for the first time in state history.
Three vacancies will need to be filled by county commissions. In Assembly District 36, notorious Republican Dennis Hof, who died during the pendency of his campaign defeated Democrat Lesia Romanov. The county commissions of Nye, Clark, and Lincoln will soon appoint a Republican to that seat. But look to Democrats to fill two Senate seats vacated by Tick Segerblom and Aaron Ford. Segerblom won his race to the Clark County Commission and Ford was elected Attorney General.2
Preparation for 2019 Session
We expect 2019 to a healthcare legislative session. Since the close of last session and with the guidance of our contract lobbying team, the Perkins Company, NSMA's Government Affairs Commission ("GAC") has been preparing our policy agenda. In February, the GAC will reform into our Legislative Core Group and will meet most Mondays through the session.
NSMA's key policy objectives for the next session include refining the opioid law and improving public health through the establishment of a Maternal Mortality review. During the interim NSMA participated in working groups on Medicaid buy-in proposal and legislation that seeks to ban the practice of balance billing. Governor-elect Sisolak has stated that he will sign legislation that bans balance-billing, and NSMA will continue to fight for a fair resolution for patients and physicians that encourages contracting and protects access to care. We are prepared to engage in legislation challenging tort reform, pertaining to scope of practice, mandatory electronic prescribing, drug prices, funding for GME and Medicaid, and insurance issues including covered benefits, step therapy and prior authorizations, among many others.
We expect several tough fights and we encourage you to join us in our efforts by providing input on matters impacting your practice and please challenge your colleagues to join as members of WCMS/NSMA. Plan to join us in Carson City for Nevada Physician's Day at the Legislature, Monday, February 25, 2018 in Carson City. Keep reading the WMCS Newsletter and watch for NSMA electronic updates on policy proposals impacting physicians. To get more involved and ensure you are receiving our updates, please contact NSMA today.
With healthcare playing a huge role in the outcome of the 2018 mid-term election, we expect insurance affordability and access to care to be at the forefront of debate both nationally and in Nevada. Whether we are working to advance patient and physician-friendly legislation or playing defense against policy proposals that seek to undermine patient care, NSMA will continue to advocate for you, our physician member!
1Republican Keith Pickard narrowly won Senate District 20 by 28 votes. At the time of writing, Julie Pazina has officially requested a recount.
2Notably, Ford's victory makes him the first African American to win a statewide race in Nevada.