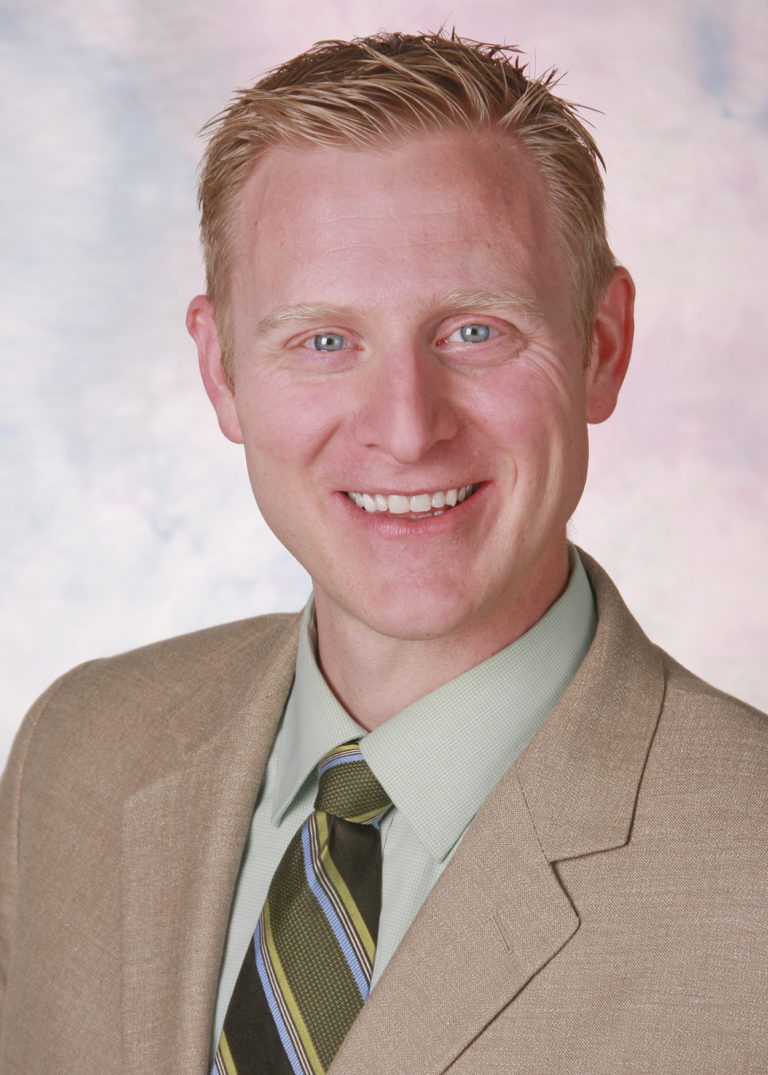 Note from Dean Schwenk: Now that we are a fully northern Nevada-based medical school, patients throughout the community will see more and more medical students working with their private physicians—in the exam room and in the hospital.
I'm going to turn my column over to Timothy Baker, M.D., UNR Med alumnus ('04), Associate Dean of Medical Education and practicing general internist on the UNR Med faculty. Dr. Baker reflects on his experiences as both learner and educator as well as the patient's role in the education of our developing physicians.
From Dr. Baker
The process of medical school is more than making sure our students leave their fourth year knowing something. We're asking them to become something special: physicians. Moments like this one are how we go from student to doctor. It's a special relationship in which both physician and patient play important parts.
I could drive to the very office and find the exact exam room where I diagnosed pneumonia for the first time during my first-year preceptorship.
In my first semester, I learned what it was like to be a doctor. I learned the responsibility that came with my white coat. I learned where my stethoscope was supposed to go, how to take a history and how to use my otoscope without puncturing the eardrum. After countless hours of studying, exams, lectures and labs, I was out in the community for my preceptorship. It was now time for me to see what being a doctor was all about.
As an associate professor and associate dean at UNR Med, I get to say, "I'm a doctor, but I also make doctors." This isn't true just for me. This is true for all of our faculty, as well as our clinical community faculty who open up their practices and offer each of our medical students the opportunity to be part of a patient's healthcare team. This is also true for our patients who become part of the student's education team.
Patients contribute to the education of our students by presenting new challenges, offering feedback to preceptors and reminding students that we're all human. Students contribute to the care of patients by asking tough questions—pushing me to be a better doctor—spending extra time with patients, and simply by being another bright mind on the patient's healthcare team. It's a perfect partnership.
For an opportunity to be part of this perfect partnership, consider volunteering as a UNR Med clinical community faculty member. Contact Office for Community Faculty Director April Heiselt, Ph.D., at aheiselt@med.unr.edu for details.