WCMS Year in Review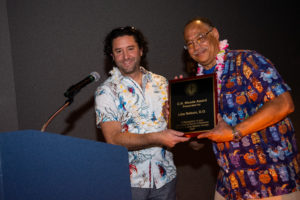 A busy year is winding down. Many gave your time, expertise and passion during an intense legislative year. Thank you for the hours spent formulating strategies around our legislative priorities, participating in our weekly Legislative Core Group and attending the NSMA House of Delegates in fall. A full listing of our legislative successes is available.
I thank our NSMA commissions and Committee Members for their time and wisdom. You helped to move the practice of medicine forward and you paved the way for continued representation by the House of Medicine in this emerging world of corporate practice.
Special thanks to Amanda VanderClay, MD, completing her board term; Vijay Aluru, MD, our resident board member now in graduate training, and Jackie McBride, our third-year medical student.
Our member database is live. Now, it is your responsibility to help keep it updated. If you haven't done so, go to nvdoctors.org and click "log in."
Please check our refreshed newsletter and website and consider joining us for the networking Happy Hour every Third Thursday at the Renaissance Shore Bar.
It has been a great experience serving as you president. I appreciate the encouragement, counsel and support. Let's make 2020 visionary.